May be you will be interested in other books by Tarryn Fisher:
Thief
by Tarryn Fisher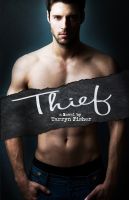 new

Specify the genre of the book on their own
Author: Tarryn Fisher
Title: Thief
912 downloads, last downloaded at February 13, 2019
ISBN: 9780045791675
Series : Book 3 of "Love me with lies"
*Note to Self Love is patient; love is kind. Love doesn't boast or brag. There's no arrogance in love; it's never rude, crude, or indecent-­it's not self absorbed. Love isn't easily upset. Love doesn't tally wrongs. Love trusts, hopes, and endures no matter what. Love will never become obsolete. I'll fight for her. Thief* Caleb Drake never got over his first love. Not when he got married. Not when she got married. When life suddenly comes full circle Caleb must decide how how far he is willing to go to get the aloof and alluring Olivia Kaspen back. But for every action in life there is a consequence, and soon Caleb finds out that sometimes love comes at an unbearably high price.
Links have been permanently deleted due to copyright infringement.