May be you will be interested in other books by Felicity Heaton:
Hunter's Moon (Vampires Realm Romance Series #6)
by Felicity Heaton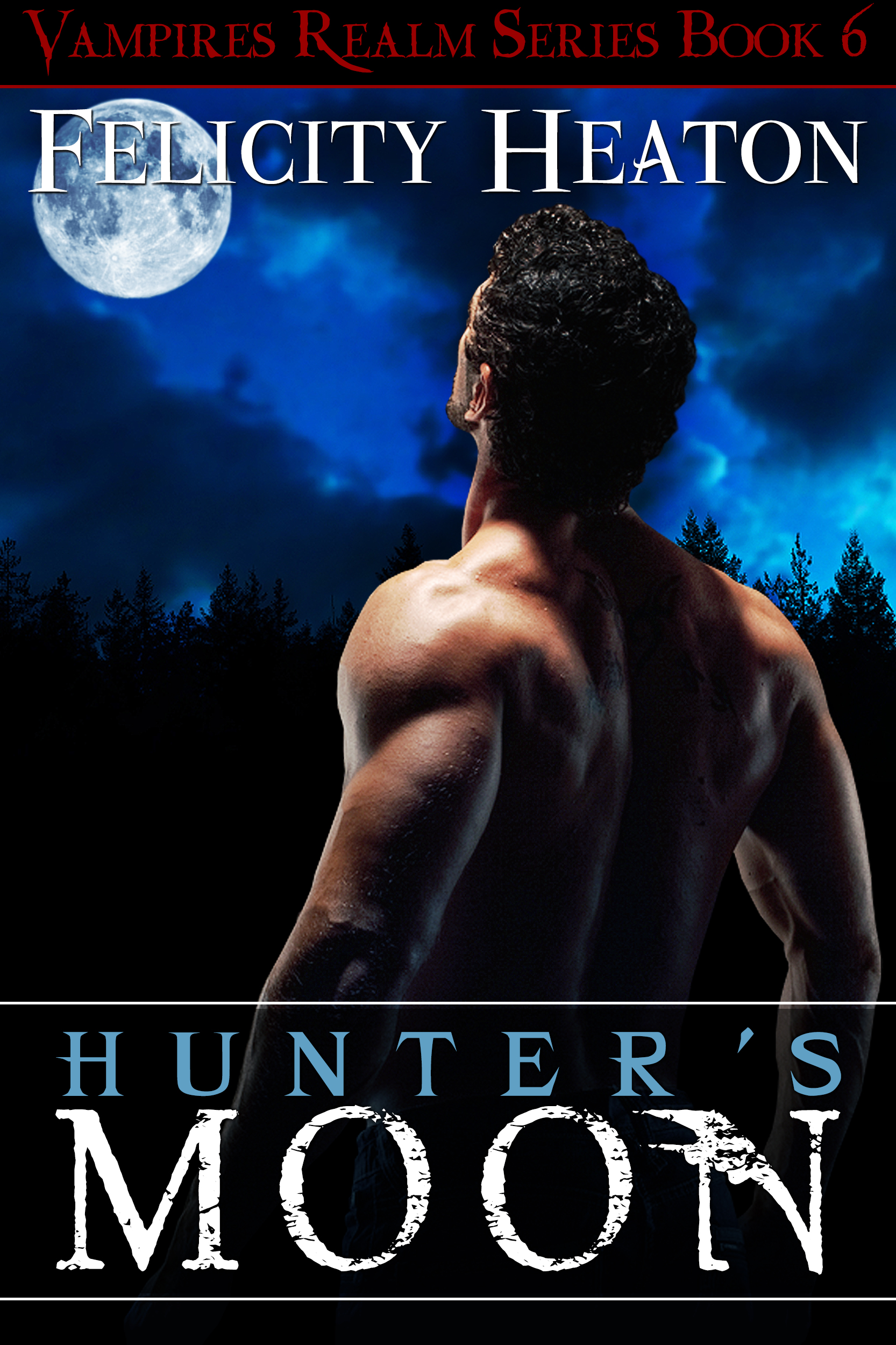 new

Specify the genre of the book on their own
Author: Felicity Heaton
Title: Hunter's Moon (Vampires Realm Romance Series #6)
58 downloads, last downloaded at January 2, 2018
The horror of the night he failed to save his werewolf pack from the cruelty of their vampire masters has haunted Nicolae for one hundred years, driving him deep into the Canadian wilderness in search of peace. That peace is threatened when unfamiliar hunters and the scent of blood lead him to a beautiful woman and a hard decision—face his past and help her or risk losing everyone he cares about again. Bearing a heart filled with grief and with vengeance on her mind, Tatyana is intent on killing the hunters she's tracking and returning to her vampire bloodline, but her plan didn't include being shot with poisoned arrows or rescued by a glowering alpha werewolf who stirs forbidden hunger in her. When the hunters make their move, will Nicolae be able to stop them before it's too late? Will he be able to overcome the darkness in his heart and embrace his desire for a vampire? And can Tatyana face her fears and risk her life for the sake of forbidden love? Prophecy: Child of Light Prophecy: Caelestis and Aurorea Prophecy: Dark Moon Rising (Prophecy Trilogy is also available as one ebook) Spellbound Reunion Seventh Circle Winter's Kiss Hunter's Moon Masquerade
Links have been permanently deleted due to copyright infringement.