May be you will be interested in other books by Kim Holden:
Gus
by Kim Holden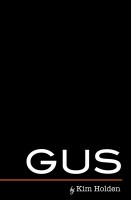 new

Specify the genre of the book on their own
Author: Kim Holden
Title: Gus
115 downloads, last downloaded at March 13, 2019
The journey that began in top-­rated, best-­selling Bright Side, continues ...

This is the story of Gus.
Losing himself.
Finding himself.
And healing along the way.

" … but the honest-­to-­God truth is I don't even know how to function anymore. Bright Side wasn't only my best friend; she was like my other half ... the other half of my brain, the other half of my conscience, the other half of my sense of humor, the other half of my creativity, the other half of my heart. How do you go back to doing what you did before, when half of you is gone forever?­"
Links have been permanently deleted due to copyright infringement.