May be you will be interested in other books by Julie Bozza:
Butterfly Hunter
by Julie Bozza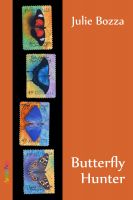 new

Specify the genre of the book on their own
Author: Julie Bozza
Title: Butterfly Hunter
15 downloads, last downloaded at January 27, 2016
ISBN: 9781908312099, 9780044604150
It started as a simple assignment for Aussie bush guide Dave Taylor – escort a lone Englishman in quest of an unknown species of butterfly. However Nicholas Goring is no ordinary tourist, his search is far from straightforward, and it's starting to look as if the butterflies don't want to be found. As Dave teaches Nicholas everything he needs to survive in the Outback he discovers that he too has quite a bit to learn – and that very often the best way to locate something really important is just not to want to find it…
Official links & book stores
Links have been permanently deleted due to copyright infringement.